SEMrush is powerful, versatile and considered remarkably accurate. The advanced features of the platform can be both a gift and a curse. With advanced functionality, there is often complexity and it is easy to get lost in the wide variety of features when trying to learn how to use SEMrush.
Want to learn how to use SEMrush but don't have time to read? Press play and listen to the narration of this article!
This guide will serve as a tour of some of the most useful items in SEMrush. Let's talk about: organic ranking, keyword research, competitor insights and backlink data.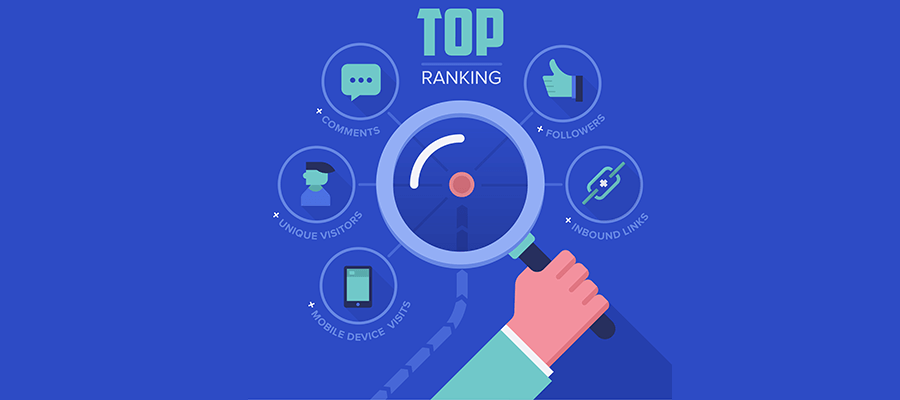 How does SEMrush work?
SEMrush is a paid subscription (monthly or yearly) and delivered as an online service (SaaS – software as a service). The free version offers some types of keyword and competitive search, but on a very limited scale.
If you are looking for digital marketing tools , SEMrush has a complete kit of integrated marketing tools at your disposal. You can analyze and search for data on four fronts:
SEO Tools
Paid traffic
Social media
Content and Public Relations
On the SEO side, there is a complete workflow for any professional with:
Technical SEO audit;
Semantic core data collection;
Position monitoring;
Ideas to gain more organic traffic;
Competitive intelligence;
Solution of the "Not provided" problem;
Audit analysis of backlinks.
For users who want to take a test before signing up for the service, it is possible to take a free trial to better understand how to use SEMrush.
How to use SEMrush: first steps
Many of the following processes depend on adding filters to SEMrush and many of these filters can be combined to achieve much more specific results.
Filters are added to each other, so if two filters are applied, the results will meet the criteria of Filter 1 AND Filter 2, not Filter 1 OR Filter 2.
In most cases, you can change a filter from "include" to "exclude" and find the opposite of what you are looking for.
All of this can be done in Excel, but using the integrated SEMrush functionality saves time and saves you from downloading huge Excel files (which also preserves your download limit).
1. Organic Rankings
This section uses resources from the SEMrush Organic Search tab.
Find all rankings for a site
Enter the root domain in the SEMrush search bar. Do not include "http: //" or "www." Otherwise SEMrush will default to the rankings for that specific page. Click on the Organic Search sidebar, which defaults to the "Positions" submenu.
Scroll down to "Organic search positions", where you'll see a comprehensive list of keywords, their search volumes, which of your pages you rank and in what position (in addition to other relevant details).
Find a site's estimated organic traffic history
SEMrush will show the estimated organic traffic to a website based on rankings. It is, at best, an approximation of the available data and should be treated as such.
You can use this to assess a competitor's potential traffic, but it is more useful in terms of traffic trends. A big drop can indicate that a site has been affected by an algorithm change.
The earnings may suggest that a site has put more emphasis on its SEO efforts or launched new campaigns to position itself better or position itself in search of more keywords.
Keyword search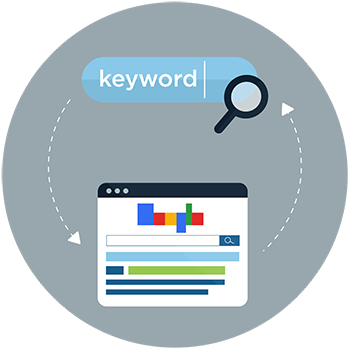 Find rankings for a specific keyword
Enter the desired keyword in the search bar above and SEMrush will display detailed information about that keyword, including results 1-100.
Find out who your competitors are
By selecting the "Competitors" tab under "Organic Search", you can find all kinds of information about search competitors.
If you've done the job, you probably already know who a website's competitors are. One college, for example, may say that "our competitors are University X, University Y and University Z."
This is great because you can only compare these four sites or also analyze competitor data which can reveal that non-university sites are highly recommended for education related keywords. SEMrush will provide data such as:

Which other sites share common keywords.
The percentage (and gross number) of keywords that these other sites have in common.
The total number of keywords ranked by other competitors (including non-common keywords).
When you click on any of these results, you will be taken to the SEMrush domain tool, Domains vs Analysis.
Find keyword suggestions for keyword research
Enter your starting keyword in the search bar, scroll down to the "Phrase-matched keywords" section, and click "View full report".
This will show you other keywords that contain the keyword you entered. This is by no means highly conclusive, but it can give you a good starting point.
Mobile user experience
Find out how many pages in a domain are not mobile-friendly.
At the top, next to the selected domain, you can switch between classifications for computers and mobile devices.
Click on the Mobile tab, which now features several additional filter features. Create the following filter to find pages not optimized for mobile: Include> URL type> mobile-unfriendly.
Mobile data
With the Mobile tab, you can find all the same analysis data as when searching for the desktop version of a website, EXCEPT number of results, keyword type and category.
The tab for mobile devices has an additional feature, which is the designation 'mobile-friendly' which means compatible with mobile devices.
Backlinks
All of the following resources are located on the SEMrush Backlinks tab.
Find all backlinks for every site (root domain, including all subdomains)
Enter the root domain of a website in the search box and make sure the Root Domain box is checked below the search box.
Then SEMrush redirects you to an overview page with the standard results. But by selecting the Backlinks submenu in the Backlinks sidebar, you can see a complete list of backlinks.
This list operates similarly to the Positions database and will find all the backlinks to the root domain that SEMrush has in its index.
Find all the backlinks to a specific URL
Enter a specific page URL in the search bar. The inclusion of the HTTP header will instruct SEMrush to observe the specific metrics on the page.
Compare backlinks for up to 5 domains at once
On the "Comparison of Backlinks" tab, you can re-enter five domains of your choice and compare basic metrics about your backlink profiles.
This will give you a quick overview of how competitors compare according to SEMrush's pre-selected metrics (it's even red and green with color coding to show the winners and losers in each category).
Above, we have listed just a few basic resources for those just starting to learn how SEMrush works.
To learn more about the system, we indicate the course pages in modules and the webinars that talk more about the SEMrush functionalities and teach you how to use and extract and better understand the research results.
What are your favorite features in SEMrush? Share in the comments below!
With SEMrush information in hand, the next step is to apply it to a content marketing strategy. Download our Engagement Kit and get access to exclusive digital marketing data that will help your planning.