Note: This post was produced by the SEMrush Brasil team and presents a little bit about the MeetUp between great names in Digital Marketing: Sara Zimmermann, Denis Andrade, Pierre Veyrat and Victor Peçanha. This post will help you in creating content that converts! The hottest trend in digital marketing in recent years is without.
This post will help you in creating content that converts!
The hottest trend in digital marketing in recent years is undoubtedly the increasing importance of content in strategies.
More and more people are investing in content chasing higher Google rankings and organic traffic growth. So not everyone can achieve desired results. Some give up for lack of patience, forgetting that its content will not bring return overnight; but most make an even more serious mistake. I speak of entrepreneurs who create content without doing detailed studies and planning, which are extremely important to achieve the desired result.
To avoid this and several other content marketing mistakes SEMrush in partnership with RockContent organized an Online Content Meetup: Secrets of Converting Content, inviting experts in the field, and preparing lectures covering the entire content strategy since the study of keywords and even alignment with the sales industry.
In this post we gather the main tips of the Meetup, creating a step by step of creating content that converts and we hope that our guide helps you to achieve better results with your content strategy.
1. Planning
The main goal of creating content is always to lead to attraction and conversion, regardless of the type of business. To be able to attract leads and increase conversions before you start, you need to clearly define where you are and where you want to go. For this it is necessary to define the following points:
1. The desired profile of your lead
Who is your ideal lead? You need to know the person you're creating content for. What does he do, what does he like, how does he spend his free time, what social networks and types of content do you prefer? What does he look for and what doubts and difficulties do he have?
"In the first step, you have to know who your audience is, understand your potential buyer well, study it, analyze it, understand what their difficulties are, their problems, what you can offer them, how you can help them. It is based on this information that you can develop content that converts well.
There are people who do the opposite and start creating content and sit around waiting for conversion without even knowing if they are meeting some kind of need or bringing some solution that the client does not know. The lead does not know that it is a solution for her due to lack of study and planning, so this step is very important "- says Sara Zimmermann.
2. Your lead's life cycle
Look at your sales funnel and reflect which steps in it you want to drive conversions at this point
3. The type of conversion desired
Conversion is often used as a synonym for selling. However, there are many types of conversions.
You may want your lead to subscribe to a newsletter, or like your Facebook page, or read an article or make a purchase. Depending on your goals you can work on different types of conversions at different lead lifecycle stages
2. Keyword analysis
Once you have defined the desired profile, the life cycle of a lead and the type of conversion, you can define the contents for that conversion.
The first step in creating relevant content for your ideal customer is to analyze their behavior on the Internet. Investigate, what types of content he prefers and which keywords to choose to search for his products.
The keyword is the basis of everything, it is with the help of it that we are able to place our website in the top positions of Google, generate traffic and retain leads.
There are several types of keywords:
Generic keywords – they are the most used but also the most popular and most difficult to rank (for example: logo, logo)
Long tail keywords (longtail) – are more specific words, and the more longtail they were the easiest it is to get to get the first Google position (eg, "create online logo" or "create logo online for restaurant ")
The main objective of using keywords related to your business is to generate authority, showing Google that your site is a reference in your area. So, to convince Google that our company is a specialist in the visual identity market, we will talk a lot about logo, logo, business card, design, visual identity, etc.
"You can use several tools to search for keywords" – says Pierre Veyrat – "The most basic thing is to start typing something on Google and see what it will suggest to you. The results are potential keywords.
There 's Google's Keyword Planner which is a free tool, which is the main tool for searching for keywords. And of course, a really cool way to search for keywords so you can take time is also to analyze your competitors, with SEMrush you can pull all the positioned keywords. "
3. Content optimization for search engines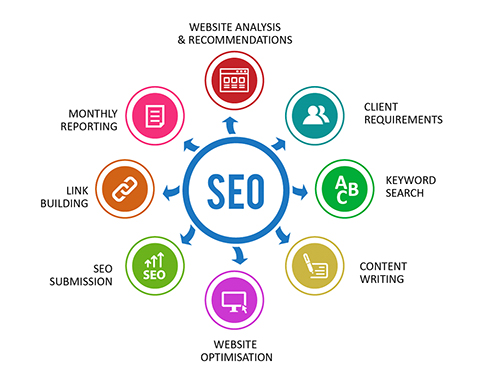 The time has come to use the collected data and start creating the content.
The important thing is to always remember that the decision to place your page at the top of the results is Google's, so you need to optimize your content in a way that is easy for Google bots to understand what it is about.
"It is necessary to use the keyword for which you want to rank well in basically all places on your page – in the URL, meta title, in the title, in the description, in the introduction, in the course of the text, in the titles, in the image, etc." – recommends Pierre.
This is extremely important because Google will analyze the occurrences of words in your text, counting how many times each word appears.
4. Content optimization for users
Optimizing content for users is necessary to think about the sales funnel .
"Including a sales funnel in your strategy means generating content that is directly related to the moment a person is in the buying process for you to pass this opportunity on to the sales team" – says Victor Peçanha
Sales funnel is generally divided into three stages: top, middle and bottom
At the top of the funnel, the strategy is to create content to educate people, building their authority, removing doubts, solving a person's problem or difficulty. It is not yet time to tell about your offers and your company, focus on your lead and her needs, explain, tell about related topics and generate trust.
It is a good time to post easily accessible content: blog post, video, webinar, etc., but it is too early to ask to fill out a form and register to read a blog post
In the middle of the funnel you have already managed to build a certain authority and can offer possible solutions. For example, a lead wants to improve the visual identity of the company and found at the top of the funnel that it will be necessary to hire a designer.
In the middle of the funnel you can offer suggestions – hire a CLT designer, which can be expensive or hire a freelance designer who can disappear without finishing the project.
People who reach the bottom of the funnel are prepared to buy, so your challenge is to show that you are the best company to do the service or sell the product.
You can demonstrate the product, explain how to use it, demonstrate testimonials from satisfied customers, case studies, etc.
The main idea of ​​content marketing is to get people to the bottom of the funnel as they interact with you. There are a few main tips for achieving this result:
Use clear language and facilitate access to your content. "It is very common for us to go to websites and landing pages and not find the content, it is very difficult to get to the specific content, and unless we are really interested in finding that content in that environment, we give up and leave "- comments Sara Zimmermann.
Make sure your content is suited to what people expect to see when typing the keyword. "For example, wanting to rank for the keyword" Italian restaurant ", it is useless to create optimized content that speaks of the history of Italian cuisine and restaurants in Brazil or São Paulo" – explains Pierre Veyrat – "Nobody wants this, anyone looking for a Italian restaurant wants to find a good and cool Italian restaurant for him to dine "
Create updated content, but do not remove older posts from your content base, because it can be very interesting for people who are beginning the life cycle as a lead.
Write to your audience. "We have a habit of writing for ourselves, generating content for ourselves, recording a video for ourselves the way we want, using a recording style that we prefer or creating an infographic with the colors that we prefer . They are very simple examples to explain that the content is not being created for you, it is being created for your audience "- says Sara
Work with good call to actions. Make it clear to a lead what she has to do
Make it very clear what your audience will find if they click on the call to action.
5. Measurement of results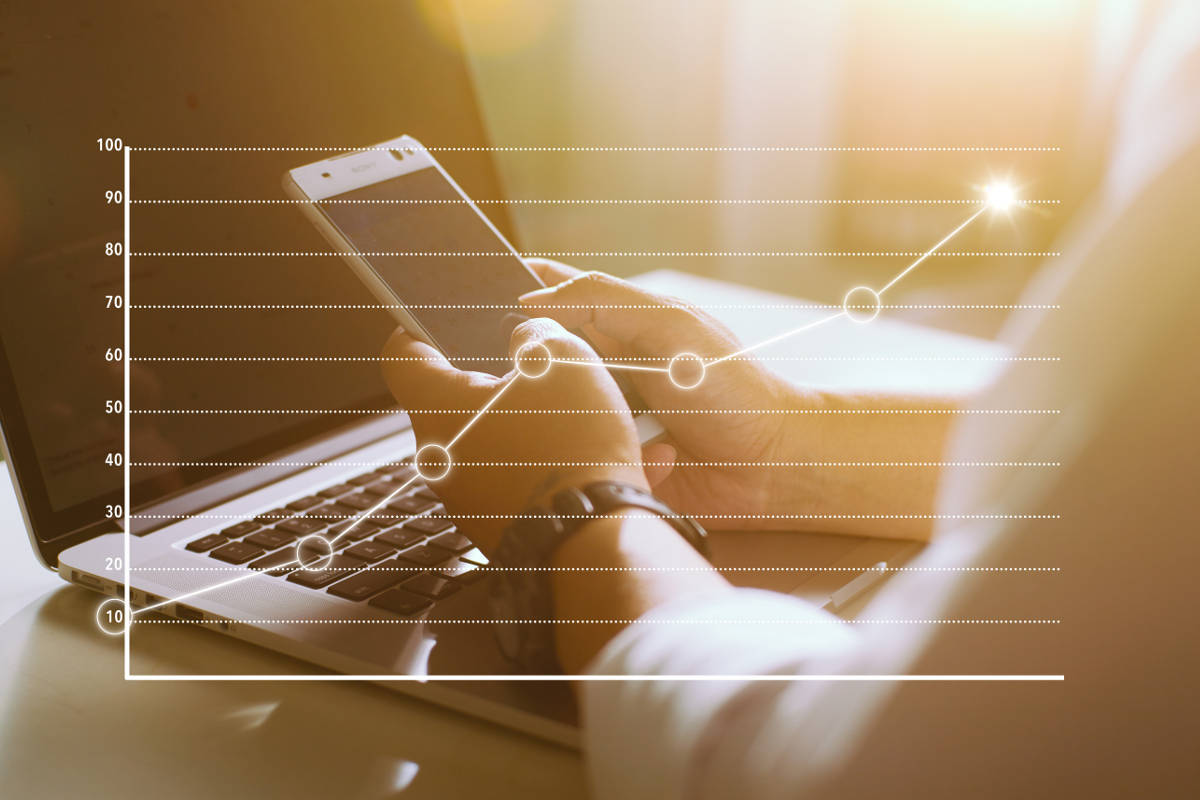 Once your content is on the air, it's time to monitor the public's reaction. You need to know if your audience is enjoying the result, if it is being useful in any way.
Engagement is vital to your content. As Denis Andrade says, "only an engaged audience, an audience that believes in what you are talking about is that audience that will end up buying from you and generating conversions"
Another important reason to monitor your results is to improve your rankings and SEO.
Google is believed to have more than 250 different ranking factors for a page in search results, some of them are very important and focused on content, such as how long someone stays on the page
And only by monitoring, knowing what your audience is enjoying, can you improve this indicator and their positions on Google.
There are a number of metrics that can be taken into account to monitor behavior, and luckily the market offers some good tools that help you get that data. Among the most recommended are:
Google Analytics. The tool is free and can be installed on any website in an easy way. Google Analytics offers several reports, but the most important information for analyzing content engagement is in the "Behavior" report. Here you can achieve the following metrics: page views, length of stay on the page, the bounce rate of content, etc.
Crazy Egg. This tool provides fundamental information about the behavior of our potential customers, for example, the click map that shows exactly where on the page a user clicked, and the scrolling report on the page, providing information about which part of the page was seen by visitors and how far they roll.
Get My Smart Look. Another free tool that records the movement, allowing you to see exactly how users are interacting with your content.
SEMrush. The tool allows you to track external links to your website.
After collecting the information you need to analyze the data and draw conclusions. Denis Andrade offers 3 tips on how to use the monitoring results:
Invest in what is working. For example, if the posts about Italy on your travel site get more visits and shares on social networks, you can continue creating posts about that destination, delving deeper into the subject.
Find a writing pattern. It is very important to offer the content to a user in a friendly and easy to understand way, content that allows dynamic reading
Understand what my worst contents are. Look at the posts that were less engaged and draw conclusions.
6. Establishing strong connection with sales team
Digital marketing has made a real revolution in the relationships between the marketing and sales teams.
In the past, these teams worked separately, without aligning the objectives and results, but nowadays content marketing allows you to check which level of funnel (top, bottom or bottom) each lead is, and prepare extremely qualified leads for salespeople.
The key to success is speaking the same language, having the same goals and metrics. It is necessary to create a communication routine between teams and align the main terms and definitions.
What would be a good lead and a qualified lead? What requirements should a lead meet to facilitate the sales process and achieve the best result for the company?
To show the importance of this alignment, let's use the example that Victor Peçanha gave during the Meetup:
"Imagine that we spent R $ 5,000.00 in marketing to generate 10,000 leads. You can see that each lead cost 50 cents. Of those 10,000 leads, I qualified 200 leads, and generated 2 customers. That is, these clients cost me 2500 reais, because I spent R $ 5,000.00 on marketing and generated 2 clients. Now with this information, we can evaluate the return on investment and see if the investment was worthwhile and if it is necessary to correct your marketing strategy "
The concept of alignment between marketing and sales teams just has to add to your strategy – you have all the efficiency of the process, you can correct points of failure more quickly, opportunities reach more qualified salespeople, salespeople will not waste time on leads that are not eligible.
The time has come to act! Get your marketing team together, do the detailed planning of your ideal lead profile and your content strategy.
Align the strategy with the sales team and always monitor results. Now just a little patience, the results will soon appear!
And if you want more tips for converting content, watch the Meetup recording in full!