Today I have to analyze one of the best-known SEO tools on the market. Because it has already rained a lot (more than 3 years have passed) since I released the first SEMrush tutorial, towards the end of 2015. And since then this suite has been incorporating new features that are worth explaining. In addition, this year I have set out to analyze the best SEO tools on the market so that you, the reader, can decide which one is worth investing in.
What is SEMRUSH?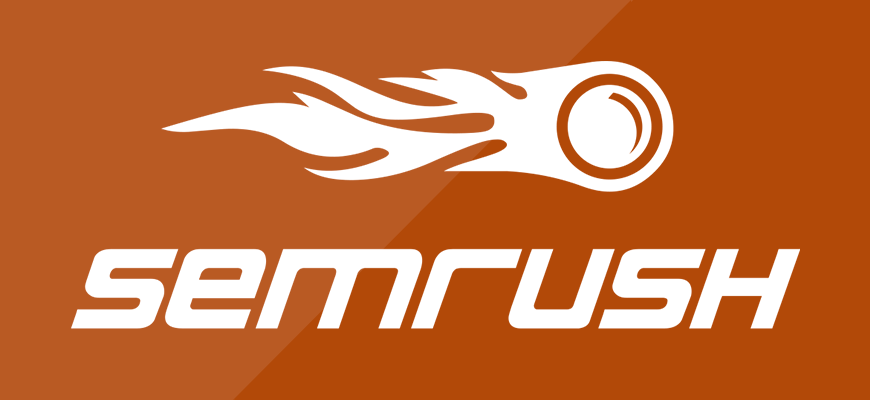 It is a tool that we call « all in 1 «, on which your SEO strategy will revolve . One of those that makes your life easier because it saves you from having to download or install different programs or extensions in the browser for issues such as tracking positions , analyzing OnPage errors , analyzing user search queries (keywords) or reviewing the inbound links from a certain website.
How to use SEMRUSH?
Although the tool has a very powerful knowledge base , it is not easy to find explanations in Spanish, as you can see. So I think this tutorial in Spanish will be very useful to guide you in the process of learning the tool. Will you come with me to review what it can offer you?
This is one of the most interesting features and where the difference is made. Since not all SEO tools have access to the same query databases. With this function you can analyze the amount of monthly searches (Volume) that a term has in a certain search engine (Google.es, Google.de, Google.co.uk …) and check if it is profitable or not to bet on it thanks to a series of parameters that I explain below.
SEMRUSH Keyword Magic Tool
If you go to the full report, you will see that SEMRUSH now offers a function very similar to the old  Google Keyword Planner (which many miss in a free version), called Keyword Magic. Which was in beta until very recently.
As you can see, in addition to the approximate searches, you will find a trend graph (to see the seasonality of the term) and, most interestingly, the Keyword Difficulty (KD) .  Which is a value between 0 and 100 where the difficulty to overcome the competitors in the top 20 positions of organic searches is estimated (from 60% it begins to be more complicated). And of course you can also see the cost of the word in SEM (CPC) and the level of competition which is a value between 0 and 1 (the closer you get to 1, the stronger you are bidding on paid searches).
In the purest Google Adwords Planner style you can filter by groups of keywords, and of course also find new variants of searches carried out by potential clients or users of your website. Obviously, you can export the data to an Excel file so that it is more comfortable to work using filters and also have the data there for the future.
Although if you want to easily find keywords with little competition to rank quickly, I recommend that you follow the Keyword Research recipe that I explained in previous articles.
Ad history
In the Keyword Analysis feature group , you can also find an Ad History for a specific term. With it you can see what your competitors have done in Google Adwords and Bing Ads:
What has been your monthly budget
How many approximate visits have it returned
The number of keywords included in the campaign
Following the logical order of the process that I recommend you follow, we are going to see one of the main sections of the tool, that of domain analysis or how a website behaves in terms of search engine positioning .
To know what are the keywords (the most popular of course) for which you or your competition are appearing in the organic search rankings, you have to go to the Organic Research section. Where you will find a detailed report of the positions occupied by the terms for which your website appears. Now SEMURSH no longer only shows the results of the top 20 positions but the entire top 100 .
Now you will say, because there are not all those that are (although they are all that are, SEMRUSH has a very precise position tracking). But, how can you see the evolution of key phrases that are not in their databases or when your project has just started (and is not in the rankings of the tool)? Don't worry, you will be able to see how your page advances from the last page in another function, that of Projects, which we will see later.
Position changes
One of the most interesting questions in this block is the " Changes in position " section. On the one hand, it shows us the keywords that lose positions ( in decline ) and those that stop being in rankings (lost). This is very useful if you introduce a domain of your most direct competition, because you can take advantage of the keywords that you are losing to work them yourself and occupy their previous position.
How? It is time to talk about the "Filters", which are located just above the leaderboard. You can select the data you want to be shown to you, with the exclusion and inclusion rules. For example, "Exclude – Volume – Less than 100" so that it only shows you those that have more than 100 monthly searches.
Or "Exclude – Number of words – Less than 3″, so that it only shows you the terms " long tail ".
Now the next step would be to select the word that we are going to work on, and use a functionality that we see below ( SEO Content Template ), to extract the characteristics of the content that we are going to create to improve the competition:
Semantically related words, to use in the content.
Backlinks from the top 10 competitors, to try to get the links they have, this point is especially important.
The approximate content length, depending on the search intention, a longer or shorter text will be required.
Competitors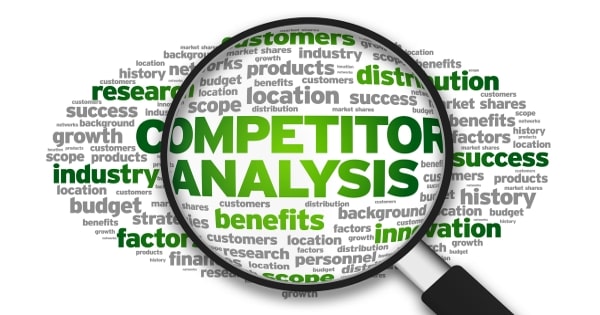 Within the Organic Research you can see which domains are competing with yours, by coincidence of keywords positioned on the first 2 pages. Problem, if we do not have any term in the top 20, the tool does not throw data at us in this function. But do not worry, because it does provide them in another function that we will see again later.
Once you have at least one keyword in the Top 20, you can identify your main competitors , by level of competition, who are fighting for the same words as you. The good thing once again, is that if you click on a competitor you will see a more detailed report that includes inbound links (backlinks), anchor text that it is using and other words that you do not have positioned by which you it might be interesting to bet.
Domain vs. Domain
The analysis of competition in SEMRush has a fundamental function and that should be explained to get the most out of it, domain vs. domain , which allows you to compare yourself with up to 4 competitors at the same time.
It shows the keywords in which you match other domains, therefore competitors, so that you can see their evolution and attack those that are still below the competition.
But, the true power of this function lies in finding new opportunities, with words that the competition has positioned (and have a high search volume) but you are not working. Something that is very evident in the Sistrix tool (one of the main competitors of SEMRUSH), in SEMRush it is not so intuitive.
As you can see, the options begin to be more interesting with the possibility of entering up to 5 domains , filtering the type of words (organic, paid, google shopping), and most interestingly the type of intersection, which allows us to discover the words that the competitor has positioned and we do not .
To do this, in the symbol of intersection now allows us to select exclusive keywords of the first domain. Thus we will discover a large number of words that surely have many searches and that we have not worked to enter the first 2 pages. See if the tool that includes a mini-tutorial to use it is not very intuitive.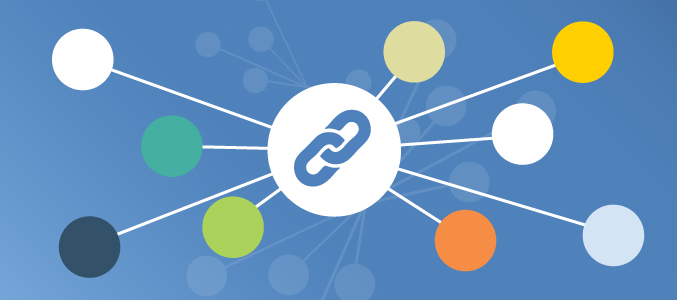 Now we go with another of the very useful functions, that of Backlinks. Whenever we are analyzing the competition it is essential to check their backlinks. SEMRush allows us to see in detail the incoming links, with anchor text, title and URL of the source you are linking to, the destination page, and a score that has SEMRush to the authority of the page you are linking to.
Be careful, they only show the last most powerful backlinks found in the last 3 months . This is something that is why SEMRush is not highly recommended to find backlinks and the truth is that if we want to see all the links in a domain, it is not the best. Probably the best tool for this is Ahrefs , but personally I find it very useful to get the most relevant links from an all-in-one tool.
The good thing is that we can also filter by the type of link : nofollow or dofollow, those that go in text, those that go in form, those that go in image … etc. We can even filter by TLD (.es, .com, .net…) and the location of the server where each domain that points to our competition is hosting. For me a tremendously useful function, because in the case of my website I am interested in getting .es links located in Spain.
One of the innovations in recent years that I liked the most has been the SEO Content Template , which basically helps you prepare the template with the requirements of your content to rank in search engines . Prepare SEO-friendly content with words that you may not have thought of using (semantically related), a suitable extension or certain backlinks that your competitors are already using.
Although it is a tool that has a lot of room for improvement, with a little care (and obviously a powerful investment) SEMRUSH could offer here the information provided by tools such as SEOLyze (the information regarding semantics is very limited) or Keywordtool.io ( especially in regard to queries in the form of a question that users ask, for example, in voice searches ). So you can know what sections you should include to answer the questions users ask about a specific topic.
But I think at this point they are not very clear on what to offer customers that is really profitable. And now you're developing a new feature that is likely to end up killing the SEO Content Template: The SEO Writing Assistant .
Projects
And the best came! The part I most wanted to teach you. In the Tools section you have the Projects function, which gives you the real power to work projects in a professional way following the evolution from scratch.
The 4 functions it offers you are:
Tracking positions
SEO Ideas
Social Media Tool
Site audit
Perform an OnPage audit of the project you have previously entered by exploring your site with a Google-like robot that allows you to crawl your page discovering serious optimization errors, important warnings and relevant notes .
The errors we correct them immediately because they can be a major drag. Server response crashes, 404 errors, duplicate content, broken links, untraceable pages, robots.txt crashes, sitemap.xml crashes… etc.
The warnings should also be corrected because they will help us improve our positioning. Title too short, lack of H1, duplicate H1 tags, text-html ratio better than 10%… .etc. The most important thing is that you do not go crazy trying to correct everything , prioritize the changes that you consider will have the most impact.
The rest are notifications that I personally don't pay much attention to, for example the use of rel = "nofollow" attributes for external links or having blocked pages for robots.
Keyword Tracking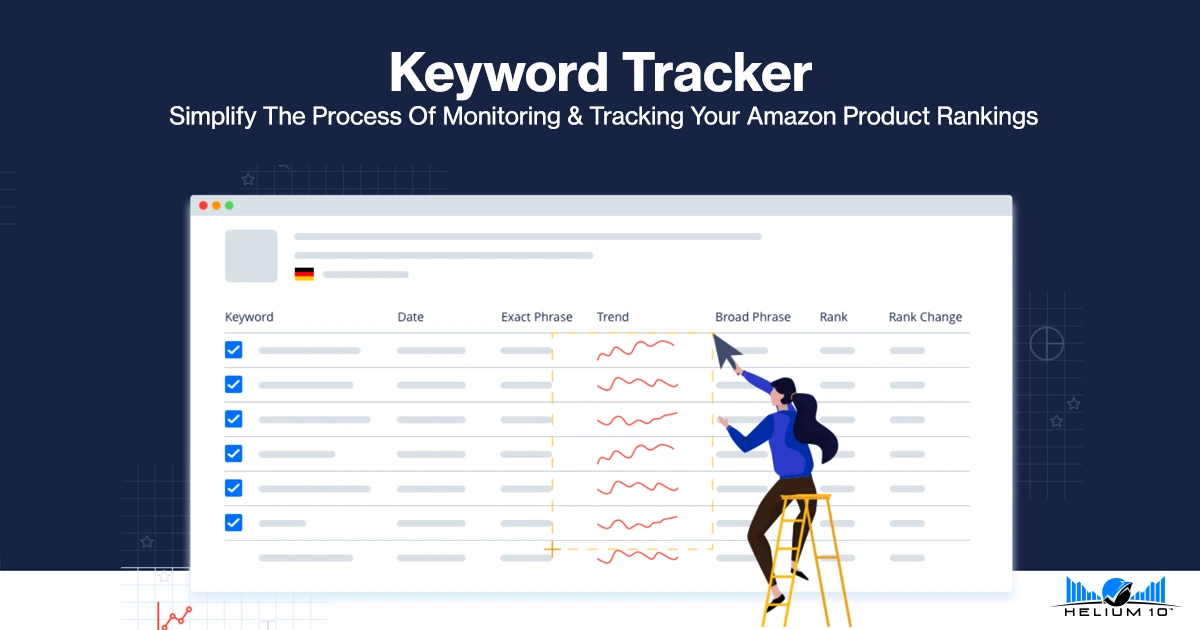 As I said before, you can also see the evolution of your keywords from page 10. To do this, you go to Position Tracking in the Projects section and add the keywords you want to monitor, the ones you have selected after studying the phrases key . The really juicy thing is that you add the words that your competitors are working on if you select the option "From SEMRush" and filter by rankings (top 20, 50, 100, 200). You have the option of adding up to 500 keywords in total for all your projects. You can even take the keywords from Google Analytics through the visits you have obtained by SEO.
By the way, it is possible that you have identified certain domains as competitors but in reality you move in different spheres. Let me explain, a law firm located in Palencia, you can look in the mirror of KMPG lawyers without noticing that it is not a direct competitor but is one of the giants in its sector. In this case you should worry about competing with the firms that exist locally.
Well, through the "Position Tracking" section, SEMRush allows you to see which ones are your real competitors. It would be those who have already positioned (in this case we expanded the range to top 100) some of the keywords that you focus on. Now you could see it in the "Competitors Discovery" tab of the summary that this function offers:
As you can see, a graph appears where each circle represents a competitor , the larger the number of keywords it has positioned in relation to the ones you have chosen to track. I am going to take for example the one that has 9 in common because it is an "affordable" competitor.
If you click on it, in the table that appears at the bottom of the control panel, you will be able to see how your website is in relation to the competition for those keywords. Including if their positions have improved or worsened positions in the last days, to see where to attack.
Improvement ideas with On Page SEO Checker
This is one of my favorites from the Projects section. Basically they are SEO optimization ideas for the content you already have in rankings based on 3 pillars:
Use of keywords in the fundamental elements of the page (title, description, header tags).
Use of words related to keywords (semantic concordance).
Inbound links ( backlinks ) from competitors in the top 10 positions.
One of the most innovative functions in its day. You do not have to worry about seeing what to optimize on your page with respect to the competition, this function gives you keys to update your content and continue bidding for the top positions.
You don't even have to find your life with links , because this tool tells you which links have put your competitors where they are. I guarantee it saves a lot of time.
You only have to enter the keywords you want to monitor and the landing pages to offer for those keywords. The tool gives you concrete ideas for improvement over the competition.