Have you heard of audio posts? They are the audio versions of materials such as blog articles and website pages. Companies that use this tool have Audio Marketing as part of their content marketing strategy.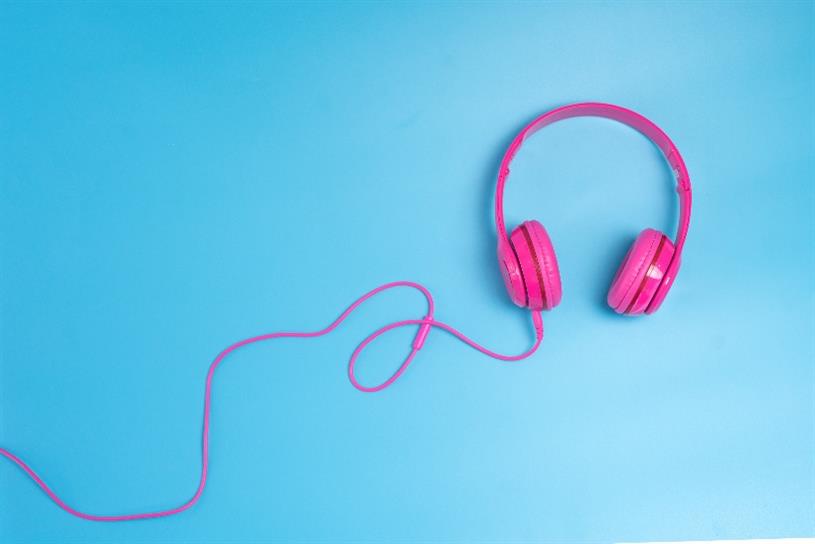 The rise of audio as the format chosen to produce content comes from many factors, among them, the fact that 83% of people do not read everything they would like on the internet.
A study by Vooozer also showed that when a person starts listening to an audio post, there is a 31% chance that they will hear the entire content. On average, audio posts engage visitors for more than 4 minutes, and can reach more than 8 minutes.
With that, the voice has become a strategic and powerful marketing resource that is called Audio Marketing.
Interested in the strategy? You can use it in conjunction with SEMrush to discover important keywords for your business niche and create optimized content with audio. Keep reading and check out our tips on how to use SEMrush to create your Audio Marketing strategy.
5 tips for creating an Audio Marketing strategy with SEMrush

1) Map keywords that you are well positioned

With SEMrush, map the keywords with which you achieve results in the 2nd or 3rd position on the SERPs – search results page. These types of content can be selected for an upgrade with audio posts.
A post on your blog can have an audio version added as a strategy to increase Time On Page and thus gain number # 1 in searches for the keyword that lead to it.
But why is increasing the time spent on the page relevant?
A study by SEMrush showed that Time on Page, a Google Analytics metric, is the second most relevant ranking factor for Google's algorithm. This criterion may be the difference for the tiebreaker in the search positions – mainly in the top 3.
Therefore, to rank well in searches it is essential to invest in ways to keep the user on the site. Of course in a smart way, adding a useful feature that benefits the user. In this case, the audio. In another study, done on the Rock Content blog, we saw audio posts increase Time On Page by up to 43%.
2) Map high-volume keywords that you want to rank

Search SEMrush for high-volume keywords with which you want to win positions. Defined what they are, create a list and think about quality content that you can produce. These contents can have their audio version, in addition to following all other SEO optimizations necessary to increase engagement with the content.
The difference when searching for item # 1 is that the objective here is to invest in content based on the high volume of searches and the consequent interest that these keywords have for the user. Hence the investment to produce content based on them within the Audio Marketing strategy. In other words, it is a different cost-benefit ratio, focused on volume.
3) Identify keywords ranked # 1

If you rank first for some keywords, identify what they are and take care of them as you would a newborn baby. In the example below, we see an article from the blog of Resultados Digitais that has an audio version – on the date of the consultation, the article was in the 1st position for the keyword "persona".
Generally, words that are core business have very high competition and you can be sure that other companies are also eyeing this position. Plus, working to get it out of you. After all, it's you at the top.
With that data in hand, get the team together and optimize that content by adding audio posts instead of optimizing the entire article. If necessary, you can improve the text or update data and etc., but optimization with audio alone will generate a greater interest in the content and make more people access and consume it.
And what does Audio Marketing generate? A differentiated experience, focused on convenience and, consequently, increased time on page, a relevant factor to keep it as the first click option at the top of searches – as we talked about earlier.
4) Finding topics that your competition is investing in

If your competitor is keeping an eye on you, give back and keep an eye on him too. Not to copy what he is doing, of course, but to identify what keywords he is investing in to create content.
Many of these themes can generate opportunities for you to create quality content with more depth (at intermediate or advanced levels of use, for example) and include the Audio Marketing strategy, offering them in more than one format for your target audience .
Imagine that your target audience is researching on topic X. The article on this topic that has, in addition to the text, an audio version, will certainly be more attractive to the public.
Gone are the days when competition was seen as an obstacle. In fact, those who have changed their mindset and see it as an opportunity to find ways to stand out where the market is not investing, have great chances of getting out (and staying) ahead.
5) Discover themes to create audiobooks

E-books are also part of an Audio Marketing strategy. As they are longer contents that require more reading attention, when they are optimized for audio they gain more mobility and practicality to be consumed in the audiobook format.
The results of the most recent survey by the U.S. Audio Publishers Association show a 24.5% increase in audiobook revenue in 2018, reaching a total turnover of $ 940 million.
Another exciting piece of data that shows how popular audio really is for content distribution is the research by The Infinite Disque 2019, which shows that 50% of Americans aged 12 and over have heard an audiobook. It is the first time that the penetration of audiobook consumption has reached 50%, up from 44% in 2018, according to Edison Research and Triton Digital.
In Brazil, the popularity of audiobooks is growing and is a niche with a lot of potential, following the trend of audio and the ease it adds to consume longer content. To make a sure investment in this type of material, it is important to carefully select the keywords that will be strategic to become audiobooks.
With the themes well defined, the content team can think of data, tips and instructions that will make the content easily processed and in an attractive language for the narration.
Another possibility is to relaunch an e-book, adding the audiobook version in parallel, as the Digital Results did. The first RD audiobook following this strategy obtained more engagement with the audio version than with the original version of the e-book.
Conclusion

With SEMrush you gather an important database to update your company's digital content production strategy with Audio Marketing and reap the results of this new approach. All of this based on the strength that your strategy already produces: quality content.
Times have changed and now, in addition to the SEO optimization processes you already know, there is a possibility to use the power of audio as an optimization tool. And, as you have seen, combining this innovative strategy with the good use of SEMrush further increases your chances of success.