Online strategies should be important for every marketer, and even for anyone who owns a business and wants to position it to obtain better results regarding their objectives.
To develop your online strategies there are various digital tools. This time we will talk about SEMrush, probably one of the best that currently exists and that you should use constantly.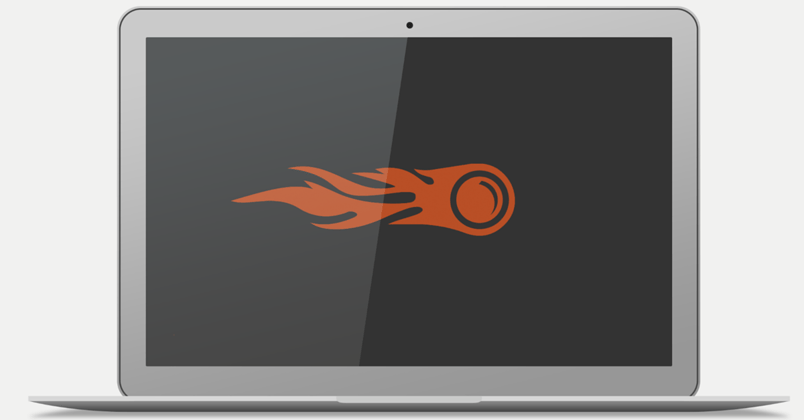 It is an online marketing tool that contains an indispensable amount of information to carry out SEO strategies, advertising and link creation.
SEMrush was designed to help you speed up and facilitate your daily online marketing activities, and also monitor the performance of your website.
What can you do with SEMrush?
With this tool you can:
Find keywords relevant to your audience and optimize your content with them.
Find profitable PPC keywords to bid on.
Check your website for technical problems.
Track if your website's ranking is growing.
Keep up with the strategies and online results of your competitors.
You can also analyze the competitive scenario of organic and paid searches; report search visibility of a website and the weight of backlinks, including finding ideas for content marketing , advertising or e-commerce strategies.
Digital marketing agencies use SEMrush to justify their clients' choice of their online strategies. With the information from SEMrush, you can report to your clients the results of their PPC and SEO campaigns and their link creation processes, in addition, provide them with regular updates on the ranking of their website.
Even if you don't have SEO experience, you will be able to estimate the performance of your website and compare it to that of your competitors, see their advertising budget and more.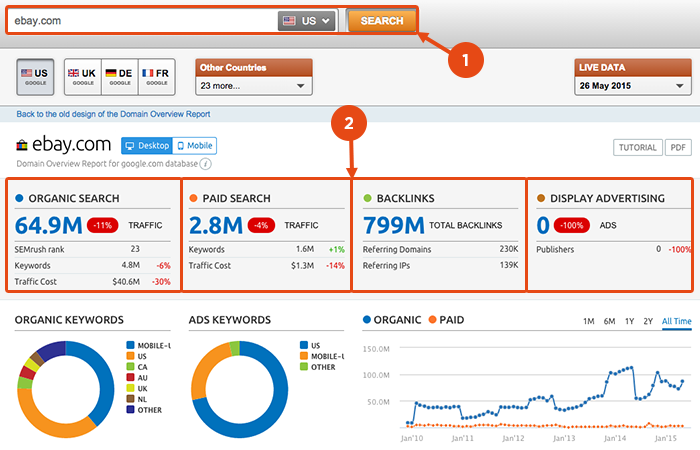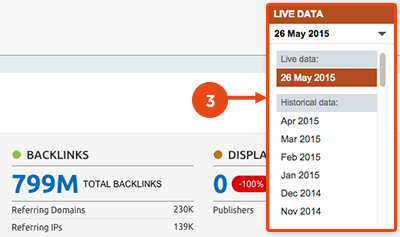 The selector located at the top allows you to choose different regional databases (4).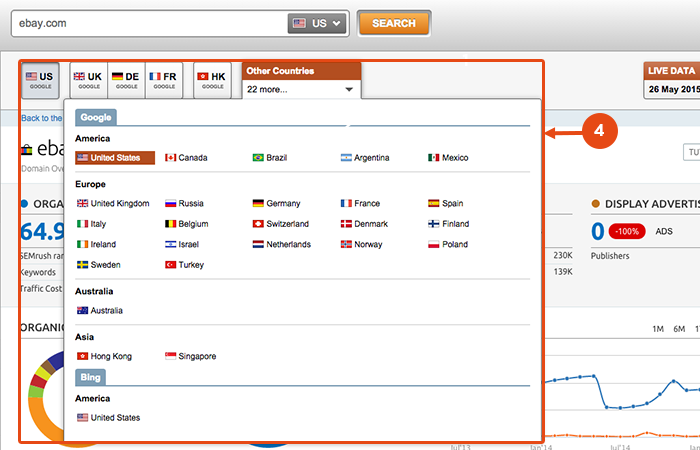 To get more information from a website about the main keywords, competitors or traffic; simply click on the component you are interested in or press the view full report button (5) , and you will be transferred to a detailed report.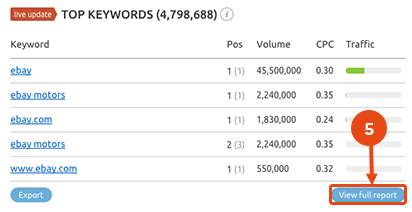 To change sections or reports in SEMrush, you can use the navigation menu on the left  (6).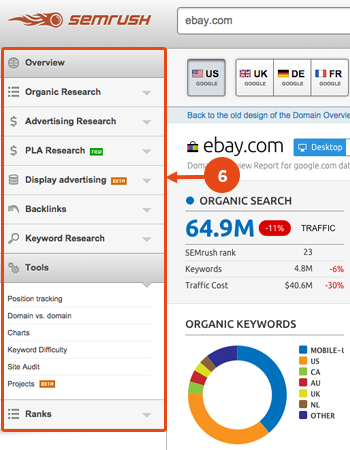 This is how you can start analyzing the websites of your competitors or industry leaders in order to evaluate their winning strategies.